Mr Jackie Lee will discuss and give tutorials on real exam questions that will likely come out in forthcoming school tests and exams. He will teach from basic to advance with a series of carefully selected examples and practice questions. The lessons will jump-start student's understanding of key concepts and smarter methods of approaching difficult H2 Maths exam questions.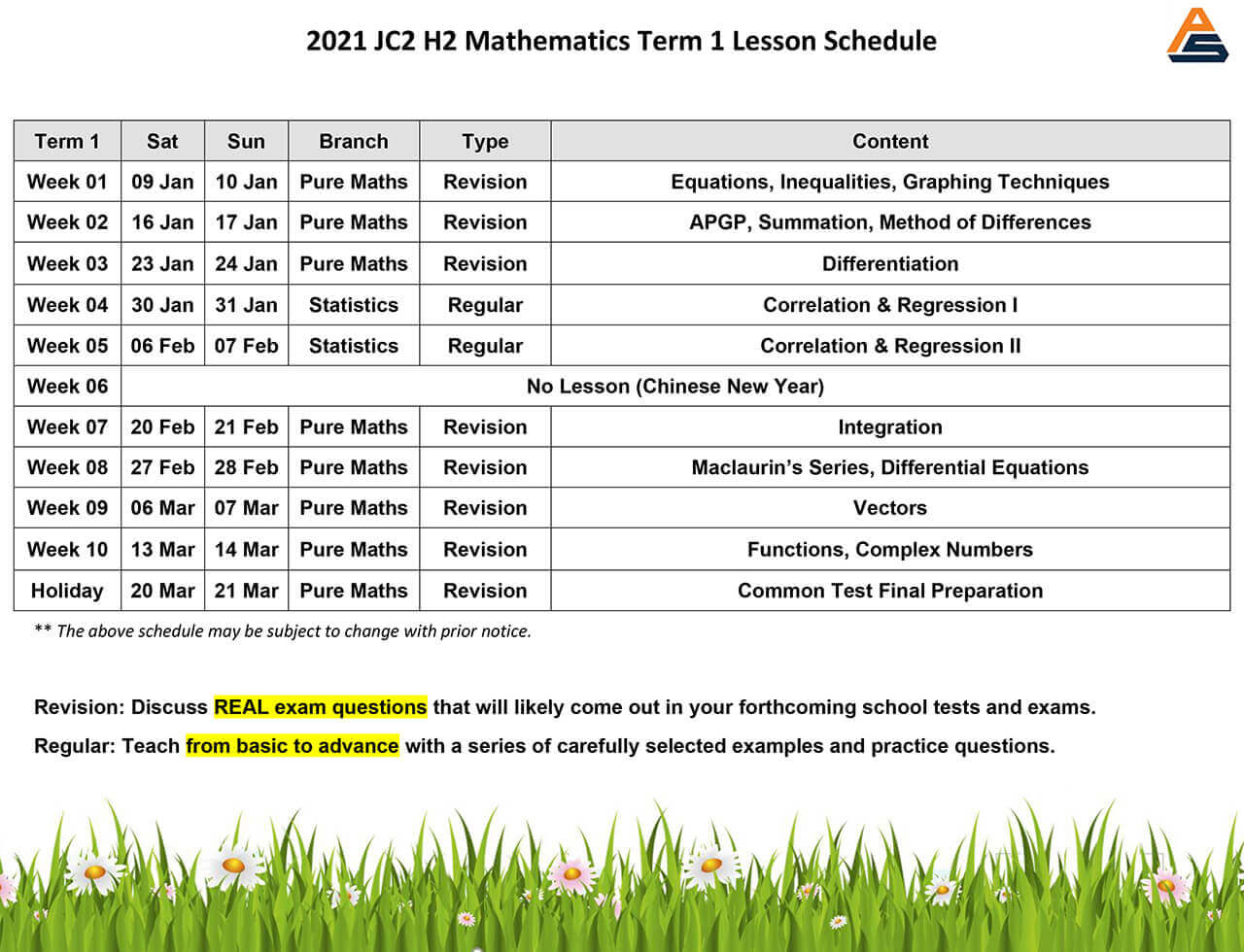 Lesson Overview
100% conducted by Mr Jackie Lee
Teach from basic to advanced
Full set of notes with ample exercises
Post-lesson self-assessment quiz
In the upcoming lessons, we will be covering
Equations, Inequalities, Graphing Techniques
APGP, Summation, Method of Differences
Differentiation
Correlation & Regression I
Correlation & Regression II
Integration
Maclaurin's Series, Differential Equations
Vectors
Functions, Complex Numbers
Common Test Final Preparation
Download the 2021 JC2 H2 Maths Term 1 Lesson Schedule starting 9 Jan 2021!