Sign up for 2021 Sec4 / IP4 Mathematics Final Revision Crash Course by Super Maths Tutor Mr Jackie Lee!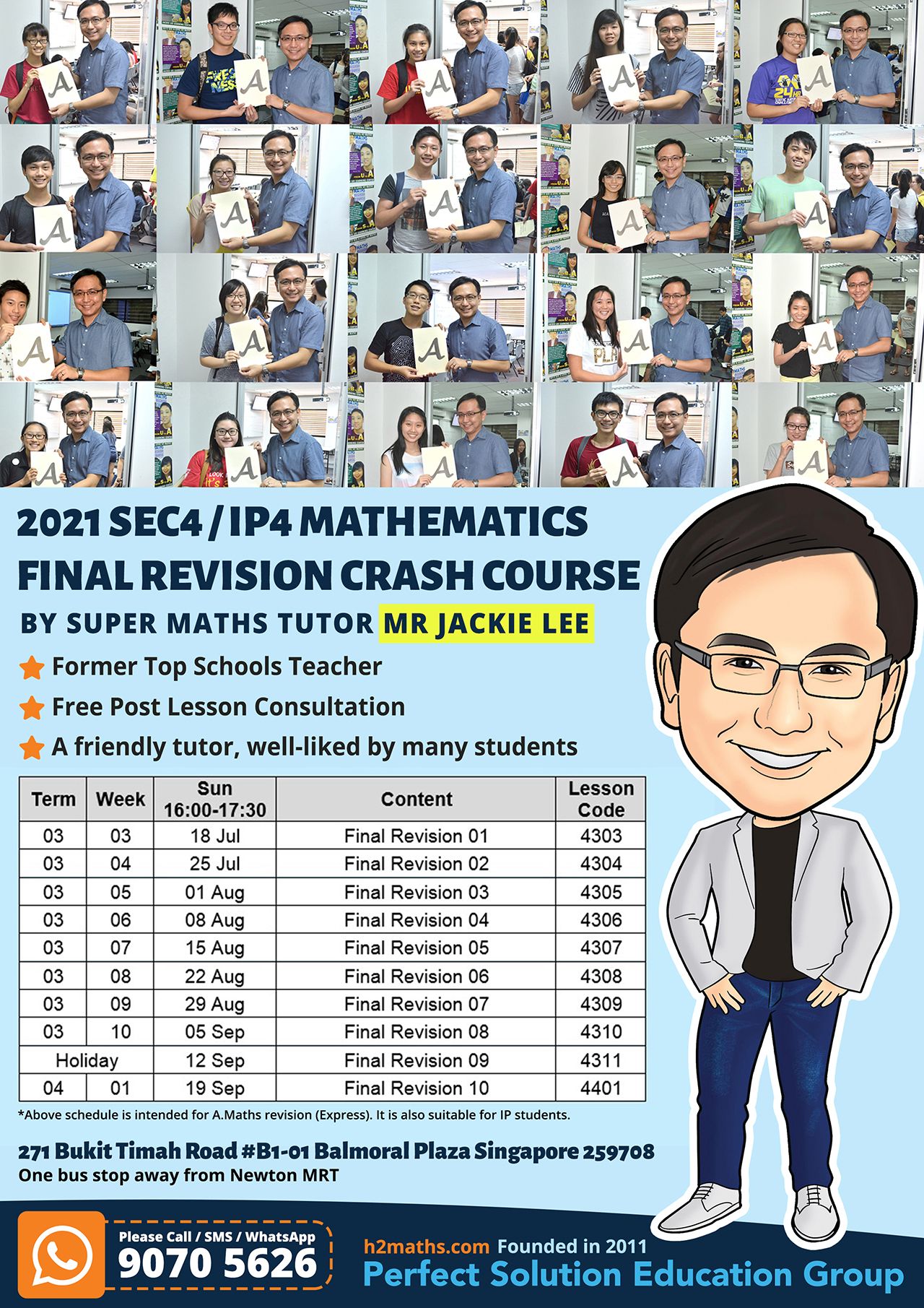 Taught by Singapore Maths Specialist Mr Jackie Lee, an Award Winner and former MOE Scholar with 20+ years of teaching experience will help you understand key concepts and make solving difficult maths exam questions easier!
Register Now! SMS / WhatsApp to 90705626
Name
Email
Mobile
Class Code
Classroom is located at 271 Bukit Timah Road, #B1-01 Balmoral Plaza, Singapore 259708 | One bus stop away from Newton MRT!
Kindly sms / WhatsApp to 90705626 to enquire.
Go to https://www.h2maths.com/schedule/ for more information.