Perfect Solutions Education Group proudly presents our 2021 JC Year-End Zoom Live Holiday Maths Lessons! Conducted by JC Maths Specialist, Mr Jackie Lee, the course will run from 29 November 2021 to 4 January 2022.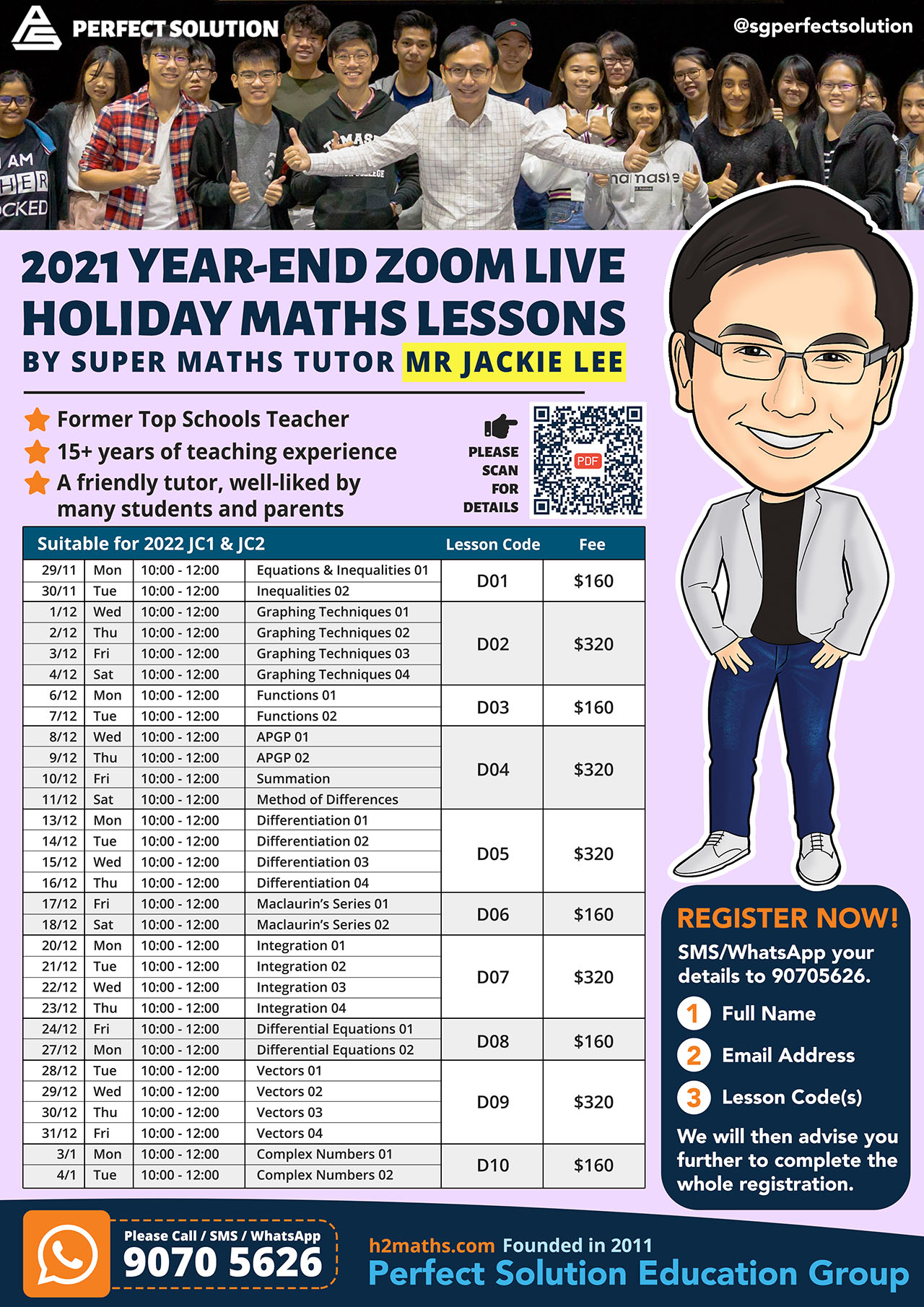 This course is recommended for those who would like to stay ahead of their schoolmates and for those who want to achieve thorough revision.
Course Overview
100% conducted by Mr Jackie Lee
Teach from basic to advanced
Full set of notes with ample exercises
Post-lesson self-assessment quiz
Take-home exercise with full solutions
Consultation via WhatsApp available
In this course we will be covering:
Equations & Inequalities
Inequalities
Functions
Graphing Techniques
Differentiation
Complex Numbers
Maclaurin's Series
Vectors
Integration
Differential Equations
APGP
Summation
Method of Differences
Call / SMS / WhatsApp: 90705626 to register now!
Don't forget to provide
Your Full Name
Email Address
Lesson Code(s)