Perfect Solutions Education Group proudly presents our 2021 JC Year-End Zoom Live Holiday Maths Lessons! Conducted by JC Maths Specialist, Mr Jackie Lee, the course will run from 29 November 2021 to 28 December 2021.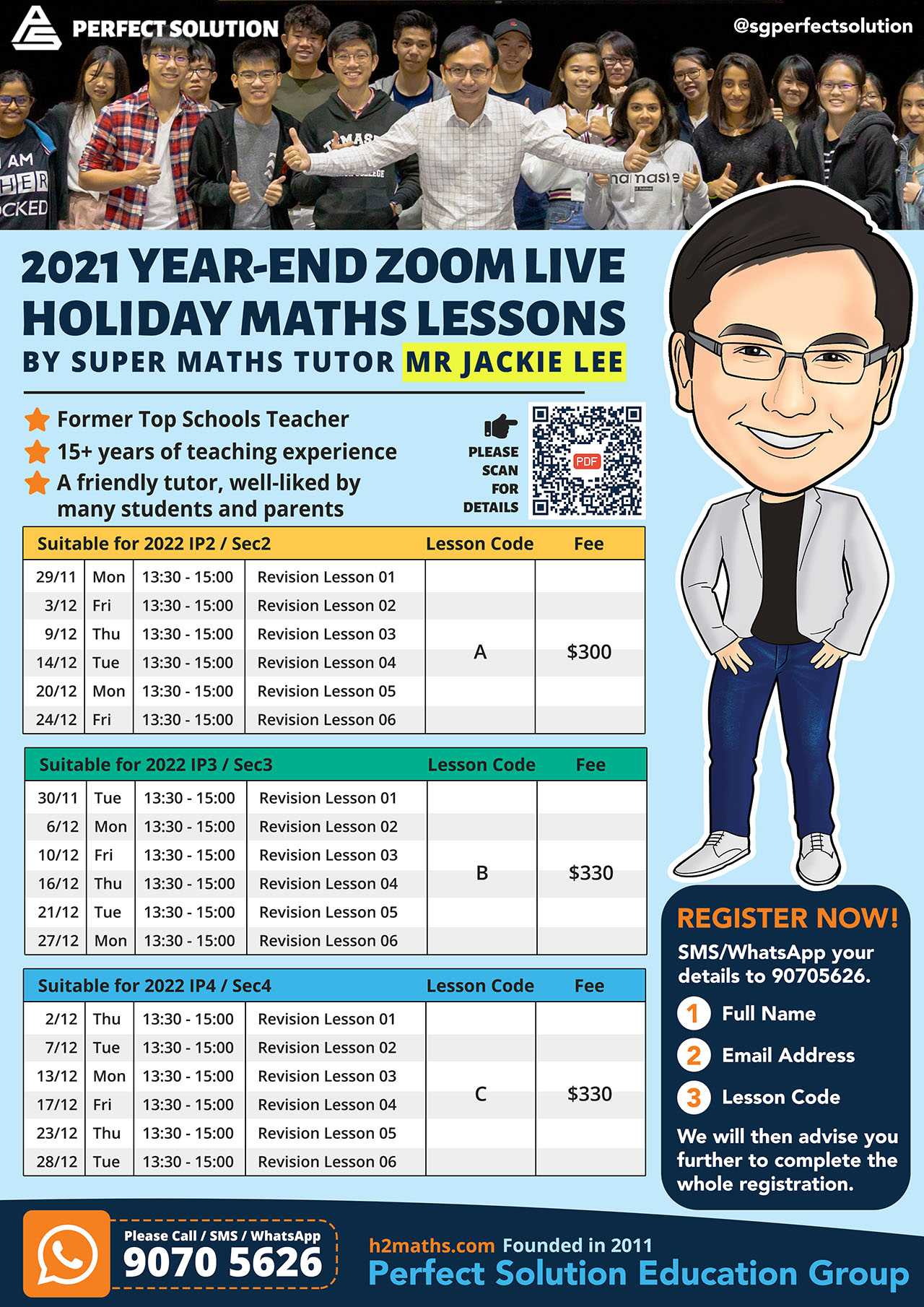 This course is recommended for those who would like to stay ahead of their schoolmates and for those who want to achieve thorough revision.
Course Overview
100% conducted by Mr Jackie Lee
Teach from basic to advanced
Full set of notes with ample exercises
Post-lesson self-assessment quiz
Take-home exercise with full solutions
Consultation via WhatsApp available
SMS / WhatsApp: 90705626 to register now!
Don't forget to provide
Your Full Name
Email Address
Lesson Code