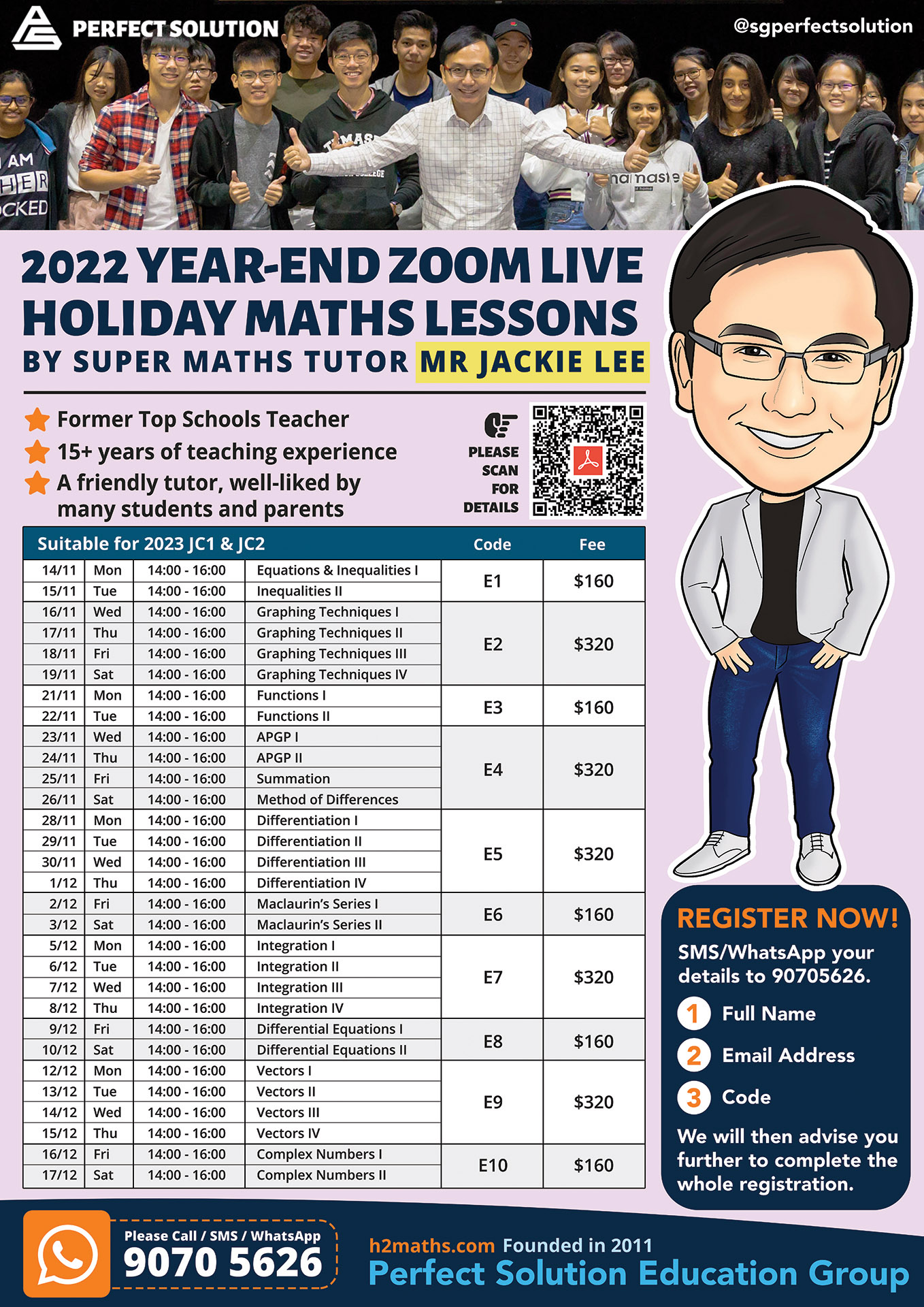 Starting from early November 2022, Perfect Solution Education Group and H2Maths.com brings you our yearly Year-End Zoom Live Holiday Math Lessons! Conducted by Super Maths Tutor, Mr Jackie Lee, the course will run from 14 November 2022 to 17 December 2022. This course is recommended for those who would like to stay ahead of their schoolmates and for those who want to achieve thorough revision.
How to register?
Call / SMS / WhatsApp: 90705626 to register now! Don't forget to provide your Full Name, Email Address and Code!

Download the PDF for more information!
#h2maths #sgperfectsolution #sgpseg #pseg #jcmaths #mathstuition #h2mathstuition #holidaymaths #holidaytuition