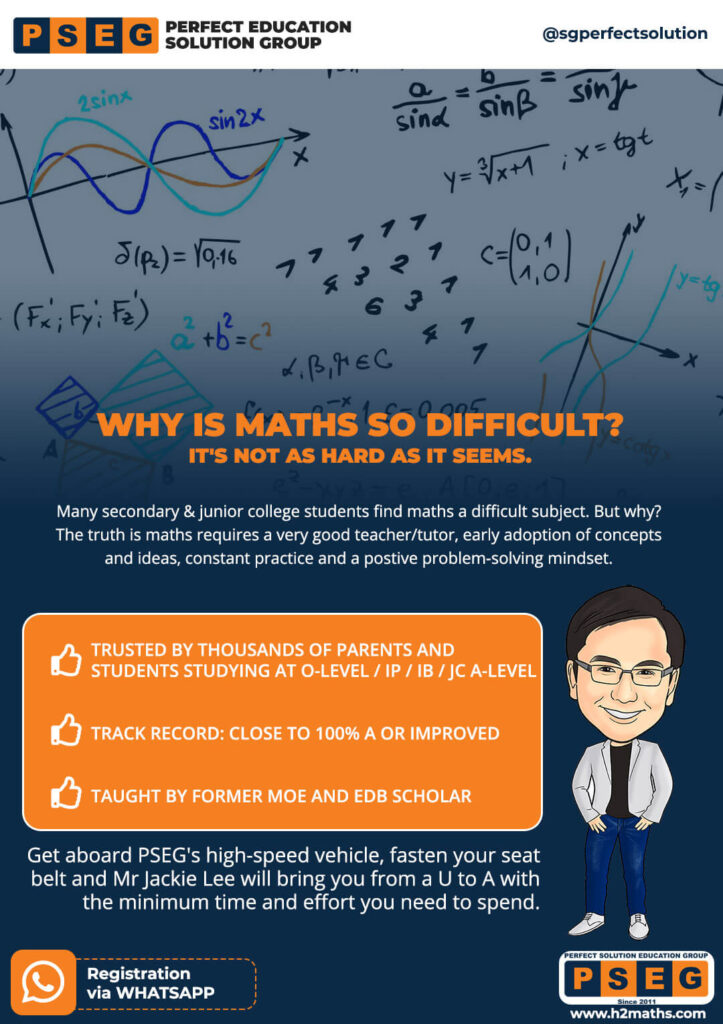 Why is maths so difficult? It's not as hard as it seems.
Many secondary and junior college students find maths a difficult subject. But why? The truth is maths requires a very good teacher/tutor, early adoption of concepts and ideas, constant practice and a postive problem-solving mindset.
The facts of Maths:
Maths is cummulative.
Maths is an abstract language.
Maths is black or white.
So get aboard PSEG's high-speed vehicle, fasten your seat belt and Mr Jackie Lee will bring you from a U to A with the minimum time and effort you need to spend.
About Perfect Solution Education Group
Perfect Solution Education Group achieves an excellent track record of teaching and conducting online tuition for mathematics in Singapore. Mr Jackie Lee, a knowledgeable and dedicated mathematics educator with 20+ years of experience, is the mastermind behind the iconic learning center since 2011. He has helped many thousands of students understand key concepts and make solving difficult maths exam questions easier.