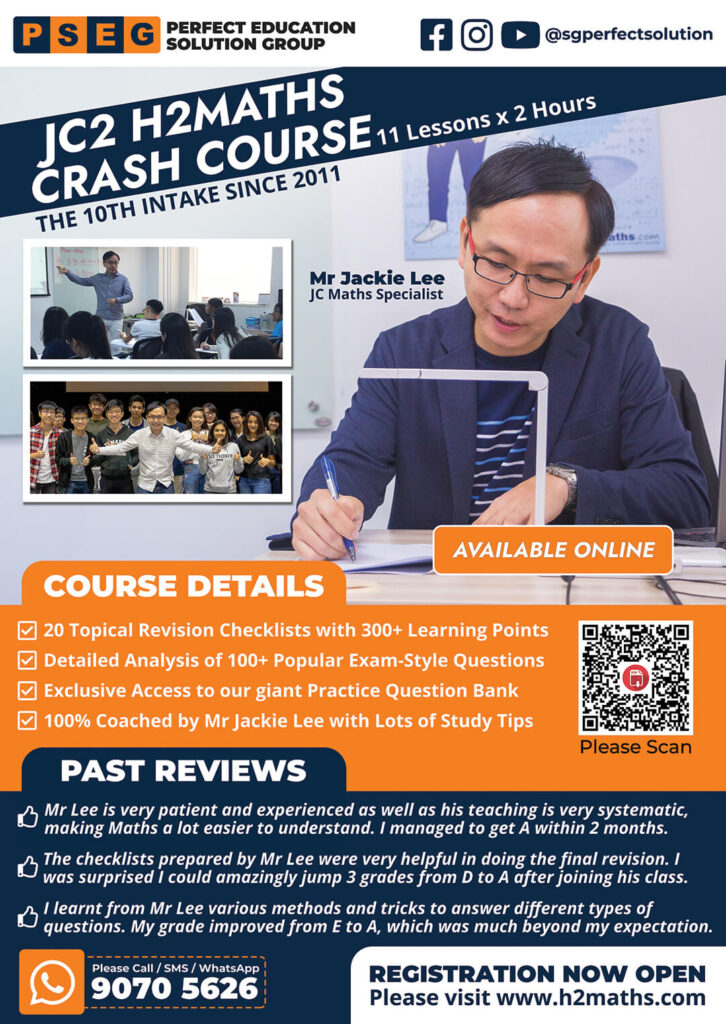 Perfect Solutions Education Group proudly presents our 10th intake of the JC2 H2Maths Crash Course since 2011 and it conducted by JC Maths Specialist, Mr Jackie Lee from 3 July 2020 to 13 September 2020.
Course Overview
20 Topical Revision Checklists with 300+ Learning Points
Detailed Analysis of 100+ Popular Exam-Style Questions
Exclusive Access to our giant Practice Question Bank
100% Coached by Mr Jackie Lee with lots of study tips
In this course, we will be covering
Graphic Techniques
Functions
Equations
Inequalities
Complex NUmbers
APGP
Summation
Method of Differences
Differentiation
Maclaurin's Series
Integration
Differential Equations
Vectors
Permutation & Combination
Probability
Discrete Random Variables
Binomial Distribution
Normal Distribution
Sampling
Hypothesis TEsting
and many more….
To register, please call / sms/ WhatsApp 90705626!
Classes will be held at out Balmoral Plaza branch at 271 Bukit Timah Road.
Find Us