A good start is more than half success!
Perfect Solution Educaiton Group and H2Maths.com will prepare you to excel in maths. Always had problems with maths? Struggling to score A? Do you want further explaination with constant guidance? Mr Jackie Lee, our principal tutor will lead you success!
Registration is open now! WhatsApp us at 90705626!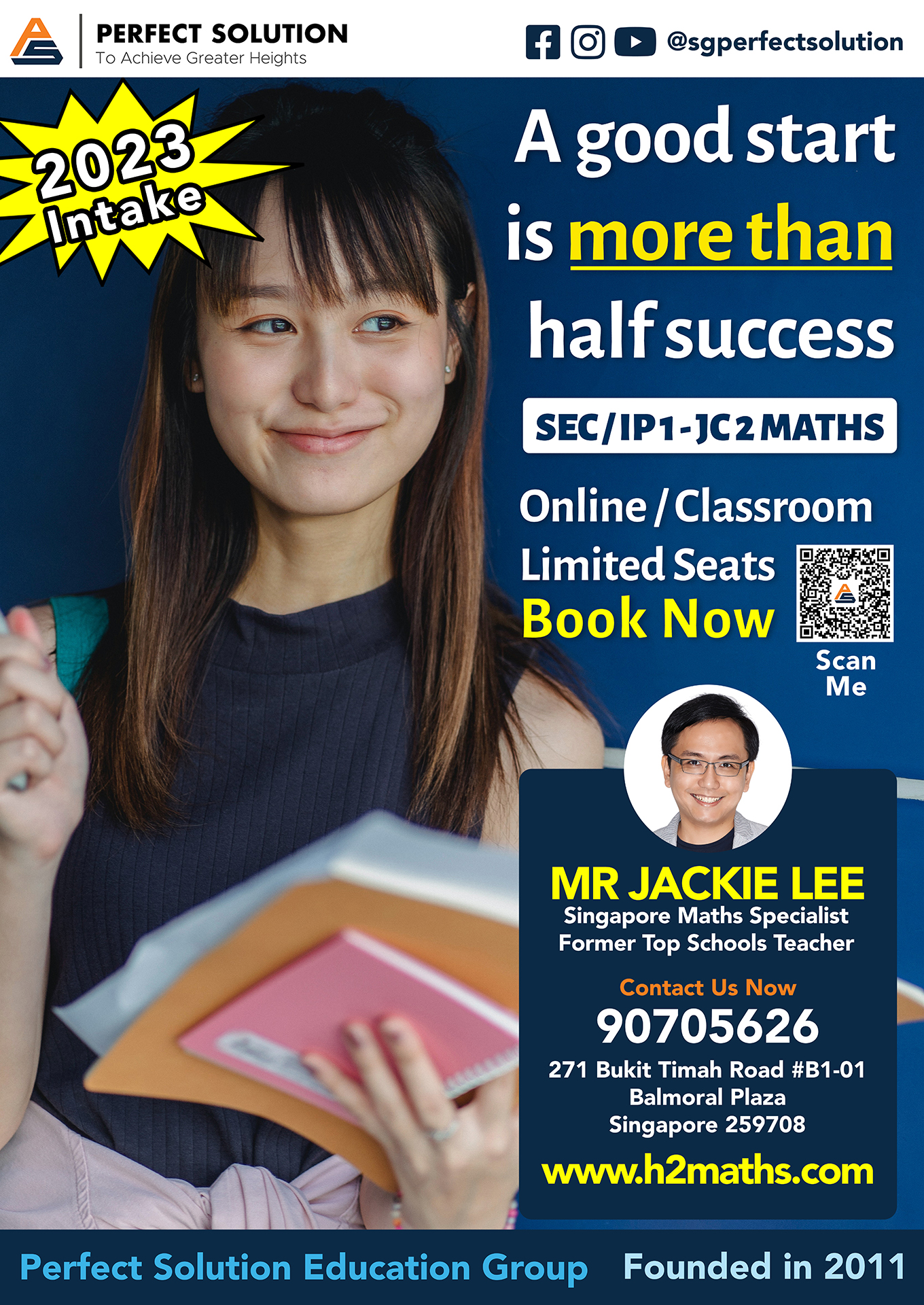 #perfectsolution #maths #mathstuition